LDAP and Active Directory Integration
Effective with revision 6.0, Secure4Access now includes Unix/Linux, LDAP and Active Directory integration allowing for seamless enterprise identity management solution.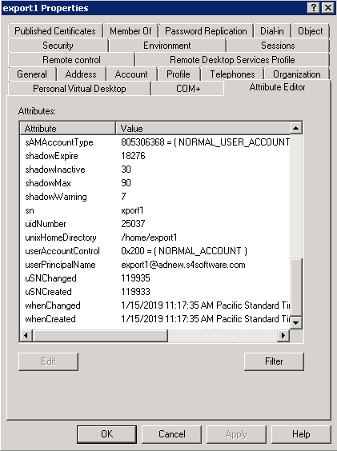 Account Management
Create and manage local, LDAP and Active Directory accounts and groups from Unix/Linux using the Secure4Access management tool.
Cross-platform accounts have a synchronized superset of Secure4Access, Active Directory and Unix/Linux privileges.
LDAP/Active Directory account management is restricted to specified Unix/Linux manager systems.
Easily export existing local accounts to LDAP and Active Directory.
Activate existing Active Directory accounts for use on a Unix/Linux network with a single command.
UID and GID allocation for Active Directory accounts is handled automatically without the need for UID/SID cross-reference tables.
Active Directory and local account UIDs are allocated in separate system management defined ranges.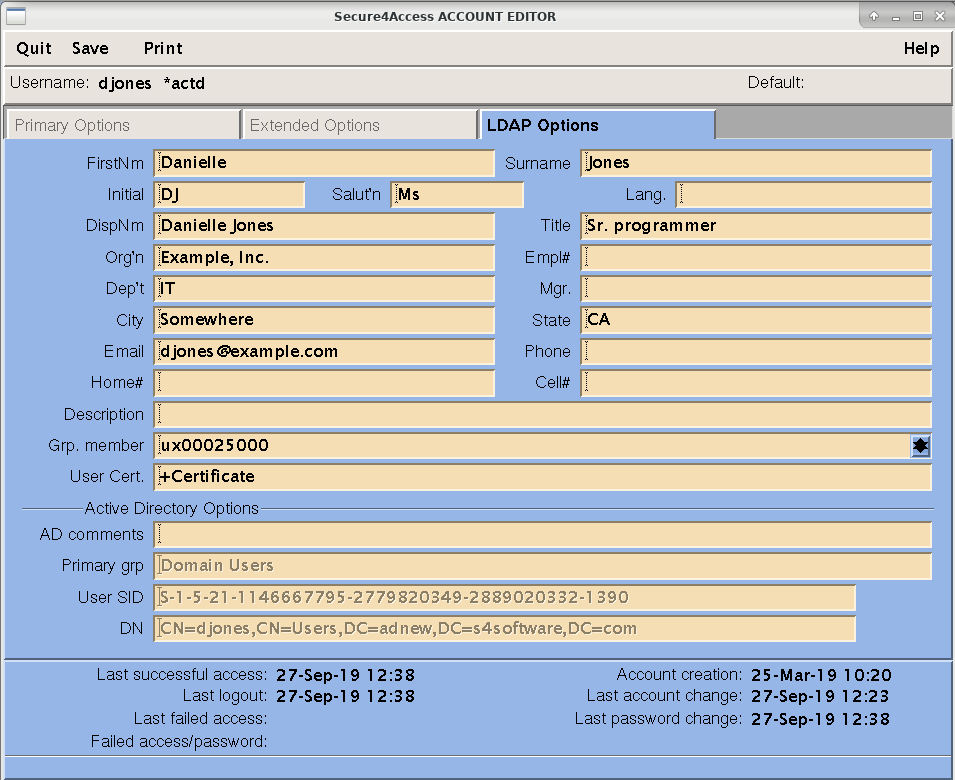 Account Access
Local, LDAP and Active Directory account records are accessible from all configured Unix/Linux systems using the name service switch (NSS).
A Secure4Access pluggable authentication module (PAM) allows all PAM-enabled applications to authenticate against all cross-platform accounts and their passwords.
Account credentials/passwords, validity and required style are consistent across all systems. Changes made on any system will be available to all.
System Configuration & Control
A menu driven configuration program provides quick and easy Secure4Access installation and configuration with LDAP and Active Directory.
Automatically update PAM and NSS configuration files.
Add and remove Unix/Linux LDAP/AD manager system privileges.
An extensive range of Secure4Access configuration options are available to allow you to make the key management decisions.
Contact S4Software for more information or to receive an evaluation copy of the software.